This endive salad recipe is quick, easy, and, best of all, makes for a delicious side or starter. After rough cutting the endives, you prepare the dressing in the same bowl in which the salad will ultimately be served. The dijon mustard, dill, red wine vinegar and olive oil nicely complement each other.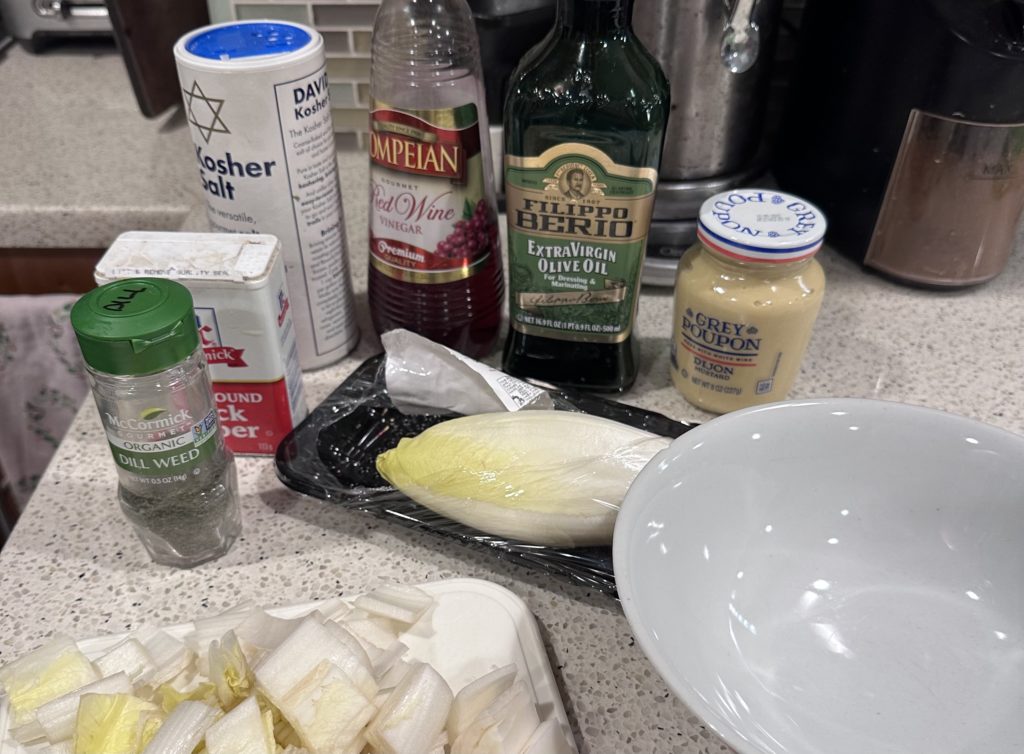 ---
Ingredients
This recipe serves 2. Multiply the ingredients as needed to serve more.
1 large endive
1 tbl dijon mustard
1 tbl olive oil
1 tbl red wine vinegar
1 tbl fresh dill OR 1 tsp dried dill
Salt and pepper to taste
Instructions
Prepare the endive. On a cutting board, cut the endive lengthwise in half, then rough cut into 1″ wide pieces and set aside.
Make the dressing. In a large salad bowl, add the mustard, oil, red wine vinegar, dill, and salt and pepper and mix until smooth.
Add the endive to the bowl.
Mix with a fork and spoon until all the endive pieces are coated.
The salad is ready to serve.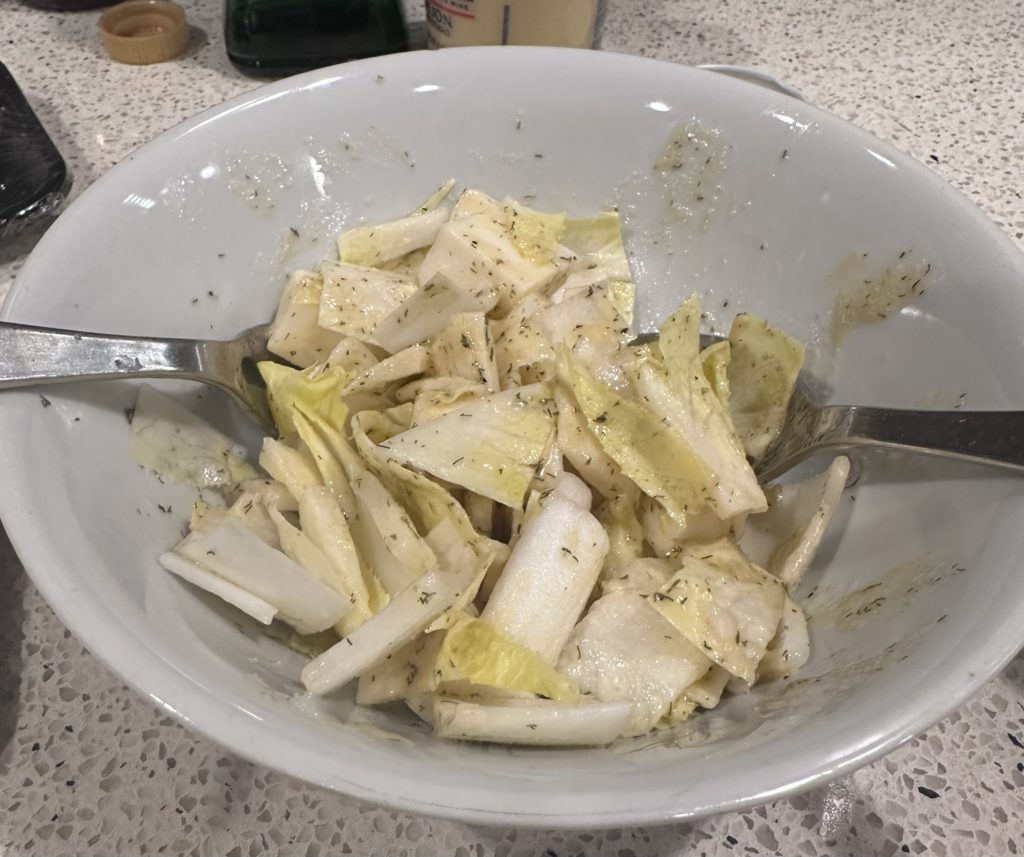 Thanks to Aki for sharing her delicious and easy to prepare quick endive salad recipe with me.